Follow, realtime adaptive table
Follow tables operate safely, silently and entirely without an external power source. With the simple touch of a paddle, they adjust instantly to their users' specific needs. So whether you're a stander or a sitter, need a flat surface or a tilted one, want to work communally or free-up space for an event – or indeed a combination of all over the course of the day, Mara shows the way.
All you need to do is follow.
Mara has patented an original system to counterbalance the worktop without the use of electricity or gas pumps.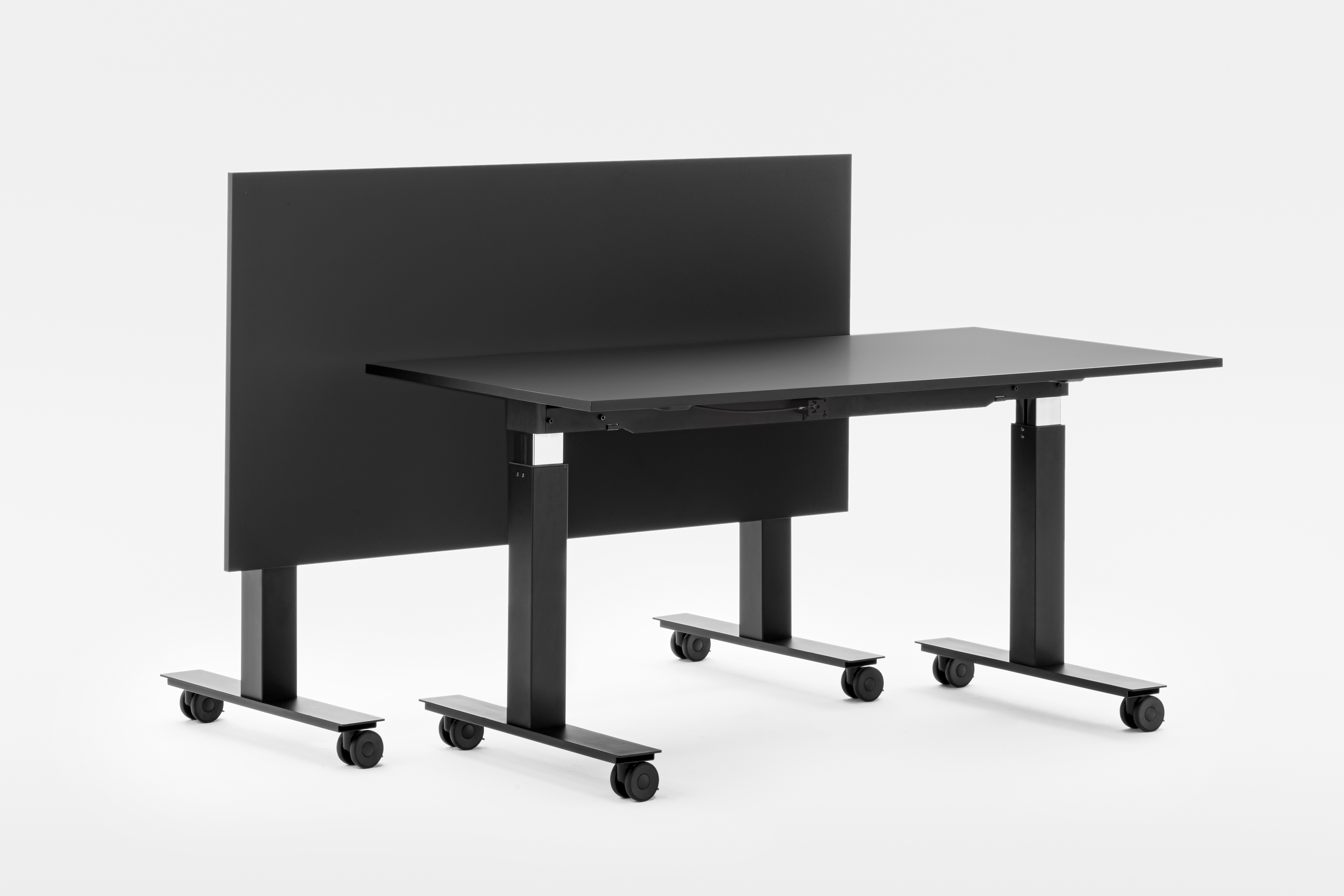 A sit-stand collection that brings freedom and endless options to any common area thanks to functional features like castors and folding options.
Equippable with powder coated integrated cable tray, in the same colour of the frame, and with acoustic panel.
Examine the technical data sheet