Follow, realtime adaptive table
Follow, exclusive collection of mechanically height- adjustable tables is one of Mara's best seller.
With a gesture, intuitive and silent, it is possible to adjust the working position through the patented "no gravity" system, the only one complying with the European standard EN 527-1:2011 for desks and workstations.
An exclusivity that has also obtained the Seal of Excellence of the Research and Innovation Programme from the European Union.
Mara has patented an original system to counterbalance the worktop without the use of electricity or gas pumps.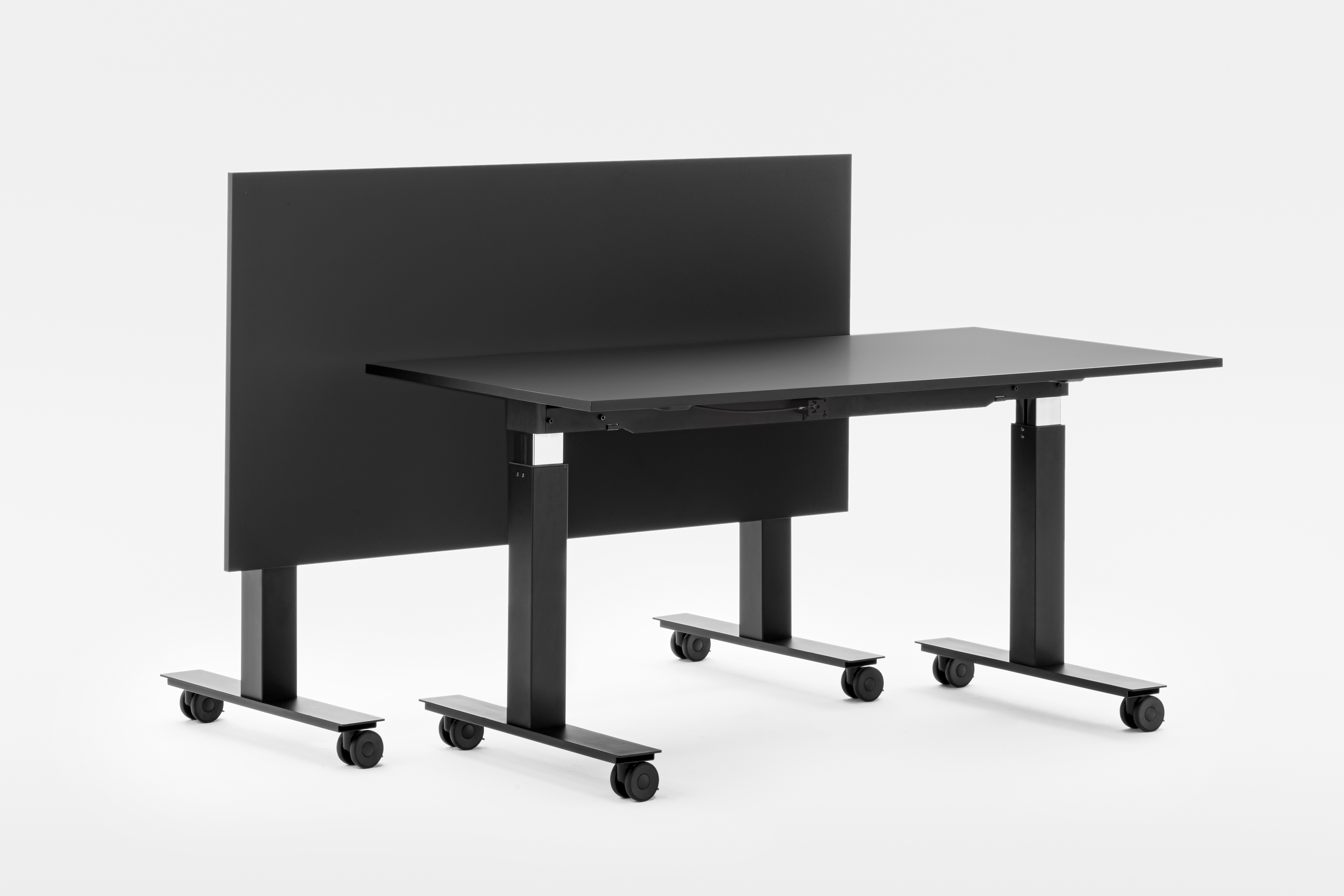 A sit-stand collection that brings freedom and endless options to any common area thanks to functional features like castors and folding options.
Equippable with powder coated integrated cable tray, in the same colour of the frame, and with acoustic panel.
Examine the technical data sheet