Leo
508
Leo is a simple and functional floor-standing coat rack, with balanced and organic shapes, which brings us back to the typical design of the Seventies.
Cylindrical self-supporting structure made of powder coated steel from which five tubular emerge in different heights. Discs made of turned and painted solid wood screwed to the structure by means of ABS supports that create a second hook.
Stable, sturdy and versatile, this simple object of daily use is suitable to be inserted in any environment.
12,6 Kg
Beech hooks
Powder coated frame
148
Texturized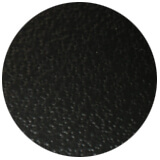 120
Texturized